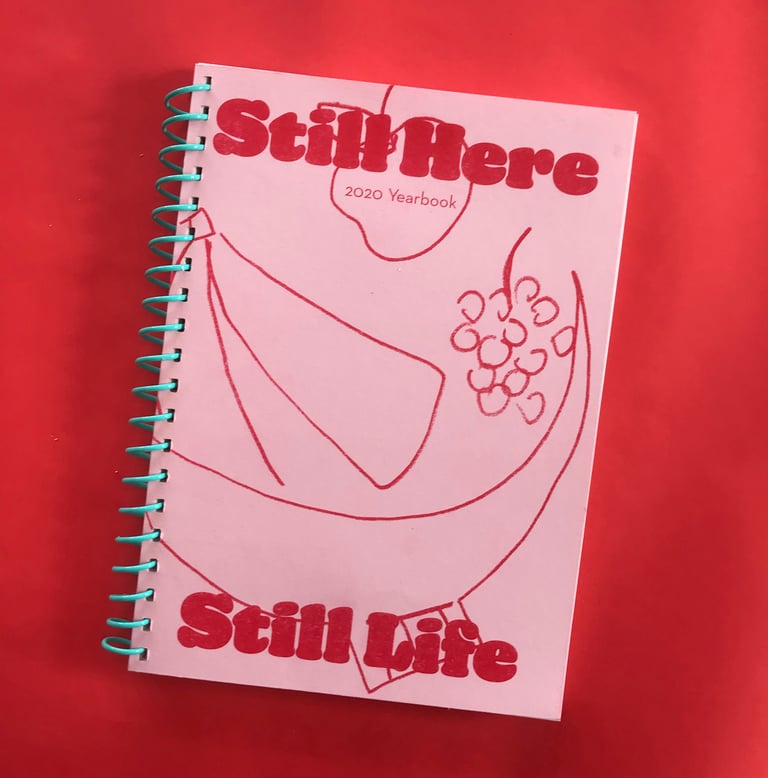 Still Here Still Life Book
All books will be posted out the following week from ordering. Apologises but we both work full time :)
It's a huge celebration of the past year & our way of saying THANK YOU to everyone who has created and contributed to the Still Life community!
It features new photo prompts, interviews with illustrators & photographers, recipes, activity pages, and plenty of still life illustrations!
*Disclaimer this book is Riso graphed printed which means colour may change slightly to the original artwork. Its a beautiful form of printing & a piece of art in itself!
There is a limited run of 500 copies
Designed by Benjamin Kay
Printed by Dizzy Ink
Founded/Curated by
Zena Kay & Tess Smith-Roberts